We take care for your Transmission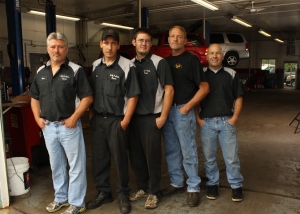 From manual to automatic transmission repair, M & R Auto Repair in Bay City, MI 48706 knows how to fix the problem. Our knowledgeable auto experts will diagnose the situation and help you make a decision. Leave the dirty work to us!
Our competitively priced transmission services include:
Automatic Transmission
Automatic Transmissions shift between gears automatically to optimize driving, and changes gears based on the driver's throttle pedal, vehicle speed, engine speed, and vehicle load. Typical automatic transmissions have 4-5 forward gear ratios, a Reverse, Park, and Neutral gear. Shifting gears occur automatically once the car is in Drive and there is no need for a clutch pedal or gear shift like there is in a Manual Transmission. Automatic transmission repair is complicated based on all the components that make it up, and you need to have any automatic transmission issues properly assessed by auto mechanics. Call 989-671-0990 to talk to the mechanics of M & R Auto Repair about your transmission problems.
Clutches
There are clutches in both automatic and manual transmission cars, and different types of clutches. When shifting gears, the clutch engages and disengages from the flywheel and transfers the torque through the transmission. Clutches should help your vehicle start and shift gears smoothly. The clutch in your car receives a lot of wear and can eventually wear out. If your clutch begins slipping irregularly or is making noises that are raising suspicion, contact M & R Auto Repair to see if clutch replacement is necessary.
Four-wheel drive Transmission
A four-wheel (4×4) drive vehicle has differential gears, both front and rear axles, and a transfer case attached to the transmission. Four-wheel drive vehicles demand maintenance on the transfer case, front differentials, rear differentials, and transmission fluids. Visit us on 3690 S. Huron Rd. for service on your four-wheel drive transmission services.
Front-wheel drive Transmission
If your vehicle has Front-wheel drive, the engine drives the front wheels only. The power is routed through the transmission to the final drive where it is split and sent to the two front wheels through the drive axles. The engine, transmission, and additional hardware is all located in the front of the car. If you are in need, M & R Auto Repair of Bay City, MI will gladly repair front-wheel drive transmission vehicles.
Manual Transmission
Driving a vehicle with a Manual Transmission requires using the clutch pedal and gear shift to manually shift gears based on the speed of the vehicle. Manual transmissions have been built with anywhere from two to eight gears. Front-wheel drive and rear-wheel drive are the two main configurations for manual transmissions. Typically, manual transmissions require less maintenance then automatic transmissions. At M & R Auto Repair, our auto mechanics can diagnose your vehicle and then recommend the transmission repair or transmission service you need to ensure safety and improve the lifetime of your vehicle.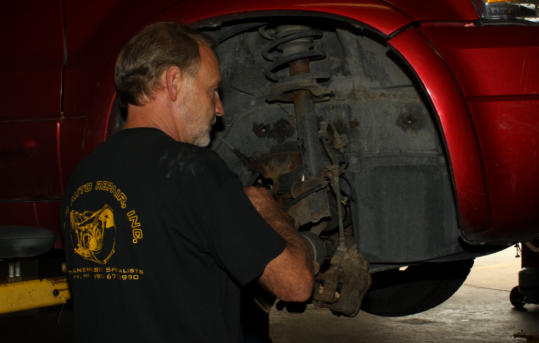 Rely on M & R Auto Repair in Bay City, MI 48706 to provide quality care for your vehicle's brake systems. We want our customers to have the opportunity to feel comfortable in their vehicle. – You can leave the repairs and services to our professionals, but please don't hesitate to ask us questions about why a service is needed or how it occurred. Give us a call at 989-671-0990
To keep your vehicle running at peak performance, we provide the following Brake Services:
Brake Pad & Shoe Replacement
Resurface Rotors
Caliper Replacement
Brake Hoses
Brake Fluid Flushes
Wheel Bearings
Anti-Lock Brake System
Brake System Performance Upgrades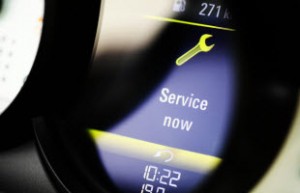 Today, car manufacturers include at least one computer in motor vehicles. This computer's main function is to monitor and adjust engine and transmission operations. The computer receives input information from different sensors. The computer controls spark plugs, idle speed, and fuel injectors so as to get you the best possible car performance. Failure of the car's computer will greatly affect the parts and processes it controls. To get the most out of your car's computer, have it evaluated regularly for updates and proper operation. If it is already failing, have it repaired or replaced. To have your car's computer handled by experts, visit M & R Auto Repair in Bay City, MI 48706 today.
Diagnostics
Mechanics at M & R Auto are able to diagnose all the electronic parts in your car. For expert diagnostics services on your car's electronic devices, visit M & R Auto today.
Electrical
Have a dead battery? Misfiring starter or alternator? For all of your auto electrical repair and maintenance needs, come to M & R Auto Repair in Bay City, MI 48706. We service your vehicle with care, providing a high level of workmanship you can trust.
Our auto electrical repair and maintenance services include:
Batteries
Starters & Alternators
We can take a look under the hood
We service and repair all foreign and domestic vehicles. Bring in your RV, Car, Van, SUV, or pickup today with complete confidence that your vehicle will be serviced or repaired correctly the first time.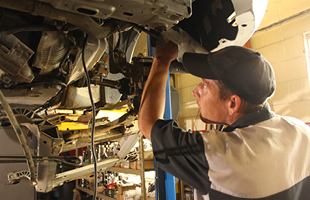 Worried about the factory warranty on your new car? Don't be! We have the staff, skills, training, and equipment necessary to perform all required maintenance on your new vehicle while maintaining your warranty. We are the preferred alternative to the dealership for all scheduled maintenance of your personal car or truck, as well as your fleet vehicle
Affordable Towing Services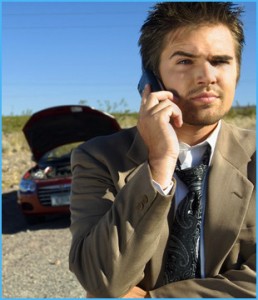 Dealing with a car that just won't start up due to weather, collision, or electrical issues? With just one call, our towing specialists will be there to take the vehicle back to our shop for repair services.
You'll appreciate our affordable towing services and our guarantee that your vehicle makes it back to our shop safely. For fast towing services, contact us at 989-671-0990.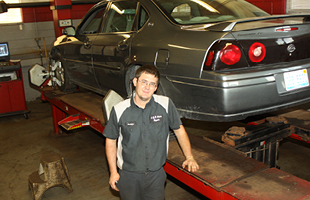 M & R Auto Repair in Bay City, MI 48706 is a full-service preventative maintenance and auto repair center, providing comprehensive car care services for your domestic or import vehicle to keep it running at full power. For questions, contact us at 989-671-0990 or send us an email, and our experts will help determine what needs to be done.
Our basic auto maintenance services include:
Ignition
Ignition Wires & Cables
Oil, Lube, and Filter
Spark Plugs
Fuel Injection
The fuel injector, a valve, is an extremely important part of an automobile. The fuel injector increases gas mileage and decreases air pollution by continually changing the amount of gasoline that is mixing with oxygen and being pushed to the engine.
When the fuel injector needs maintenance your car can start having the following symptoms:
the power to the engine is inconsistent
the gas milage has decreased
the automobile is idling unevenly
fuel scent
the engine misfires
Our automotive service experts can diagnose and fix most problems including these most common issues:
Dirty or clogged fuel injector-Fuel additives or microscopic foreign objects that result in an inability to supply gas to the intake manifold or creates a weak spray of gasoline to the engine.
The valve fails to open or close-A faulty part such as a wire or spring, rust, or fuel additives create blockages or buildup that prevent the valve from opening or closing.
Leaking-When other parts fail the fuel injector can overheat and stop working.
Distributorless Ignition
The distributorless ignition system (DIS) is a reliable ignition system that eliminates many maintenance issues increasing the intervals between maintenance. The DIS design is unique, instead of a main coil within the engine control unit it has a coil directly attached to each spark plug. These small coils create substantial advantages by controlling the precise spark timing needed to power a car efficiently.
To determine if you need a mechanic and understand what we provide for a DIS please read the following:
I have a distributorless ignition. Does that mean I don't need regular maintenance?
Our goal is to keep your engine running at peak performance by completing preventative maintenance. The DIS needs fewer maintenance check ups because it does not have a distributor cap or rotor that needs maintenance, but spark plugs can deteriorate, coils weaken, and sensor problems can arise. These issues, along with a worn out PCV valve, or a dirty or damaged fuel filter or air filter, can hinder your engine's peak performance.
My cars engine isn't running at peak performance. Is it the distributorless ignition?
Though a DIS is reliable, a failure can occur. If the engine cranks but refuses to start or a cylinder is missing or misfiring there could be a problem with the DIS. Checking the coil is essential to the drivability of your vehicle. If a coil is dead or weak only one or two cylinders in the engine can function at peak performance.
A diagnostic of the DIS module and crankshaft sensor circuit is an important part of our services. When the engine is cranked, but there is an indication of low voltage to the coil pack, there is a problem in the crankshaft sensor circuit. The crankshaft position sensors generally have three terminals, the current feed, one for the ground and an output signal. If these three terminals are not working in tandem there will be no signal, letting us know the sensor has failed.
Other performance problems, such as lack of power, elevated emissions, or poor fuel economy may be a maintenance issue outside of the DIS. When these issues present themselves we complete an elimination check that starts with the individual coils to guarantee their resistance is within specifications. If the coils prove to be acceptable we proceed to the electronic spark control circuit, it may be receiving bad information from another sensor within the engine.
Whether it's preventative maintenance or a performance issue we will complete a thorough diagnostic test of the DIS, the individual parts, or the surrounding area to ensure your car is operating at peak performance.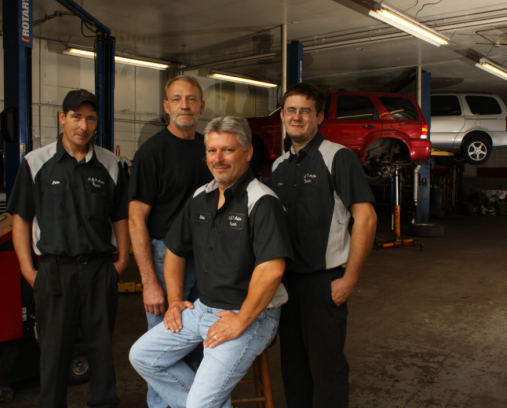 Whether you have a car that's been sitting a little too long or a fleet that needs a basic check, M & R Auto Repair in the Bay City, MI 48706 area can get your vehicle back on the road quickly, and we work with your insurance company to ensure you get the best repair job at a competitive price.
To schedule an appointment or find out more about what we can do for your vehicle, contact us at 989-671-0990.
Our expert auto repair services include:
Domestic General Repair
Fleet Repairs
Import General Repair
Off-Road Vehicle Repairs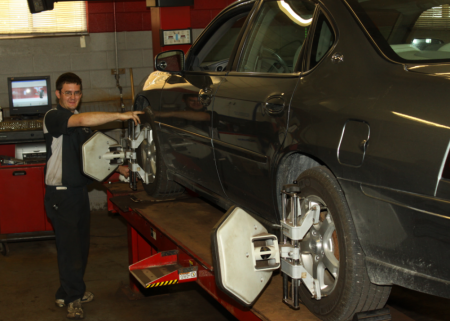 Rely on M & R Auto Repair in Bay City, MI 48706 to provide quality care for your vehicle's undercarriage. Stop by our shop to see how we can help you or call 989-671-0990 for more information.
To keep your vehicle running at peak performance, we provide undercar services that include:
Alignment
Anti-lock Brakes
Brakes
Chassis
Driveline
Exhaust
Shocks
Tires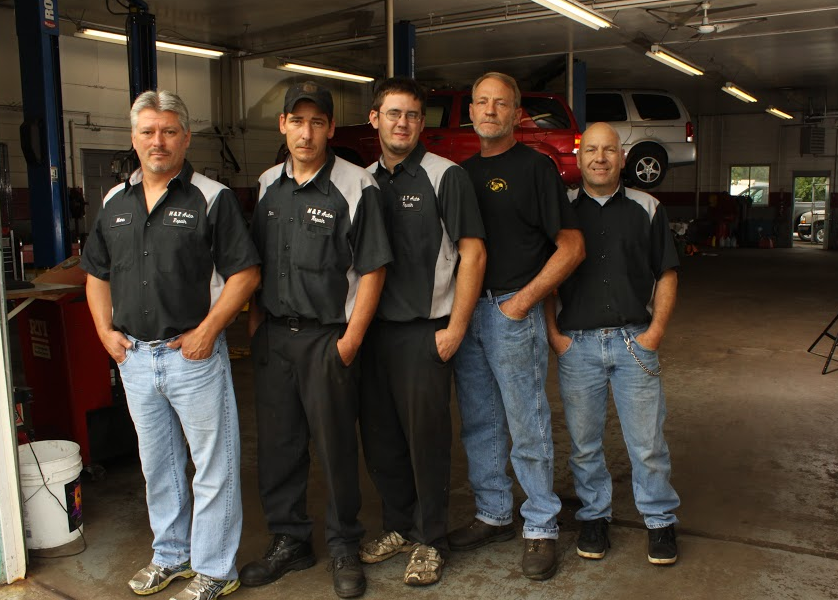 If the breeze from those open windows just isn't cutting it, come by our shop in Bay City, MI 48706 to get an expert opinion on what we can do to fix your auto A/C or heating problems. We offer affordable prices and guaranteed workmanship. Contact us at 989-671-0990, so we can help you drive in comfort.
Why maintaining your AC System is very important:
Heating and A/C systems may break eventually with usage, hose pipes may clog and drip if not serviced, causing reduced efficiency heating and cooling capabilities. Regular maintenance will keep your AC system operating at peak performance!
Indications your A/C system may be having issues:
If your air conditioning blows only slightly cooler air compared to the exterior air
Air that blows in smells damp, musty, or like mildew and mold
Your cabin does not warm up in cold weather, or is just a little warmer than outside
The defroster takes longer than typical to operate, or does not operate
Your heater or A/C only functions when driving, not when idling, or quits blowing when the car is stationary
Your heating system blows cold air, or the air conditioning blows warm air
Low airflow even at the highest fan setting.
A comprehensive evaluation of heating and A/C system includes:
Examining the internal controls and blower
Checking radiator coolant operating temperature, hoses, pressure radiator cap and thermostat
Inspecting the compressor belt
Inspecting system and seals for leaks or various other damages.
A cooling system pressure test
Verifying the A/C pressure meets manufacturer specifications
Measuring the interior vent air temperature
Our repair and maintenance services include:
Air Conditioning
Belts & Hoses
Radiators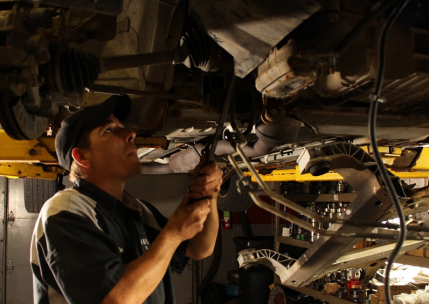 Ensuring your engine is up to par is an important component of a well-maintained vehicle. But you shouldn't trust your engine repair needs to just anyone! M & R Auto Repair offers affordable engine repair services that are hassle-free and reliable every time. Contact us at 989-671-0990 or send us an email for more details!
Our internal engine services include:
Cylinder Block
Cylinder Head
Timing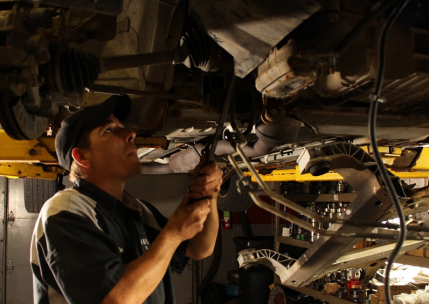 For the big jobs, take your vehicle to M & R Auto Repair! Our expert services are ideal whether you have a late model import or newer domestic vehicle. And because we guarantee the work we perform, you can rest assured you are receiving the highest quality engine overhaul and replacement services in the Bay City, MI 48706 area.
Our heavy duty services include:
Engine Replacement
Maintenance
Dealing with a car that just won't start up due to weather, collision, or electrical issues? With just one call, our towing specialists will be there to take the vehicle back to our shop for repair services. You'll appreciate our affordable towing services and our guarantee that your vehicle makes it back to our shop safely. For fast towing services, contact us at 989-671-0990.
Our towing services include: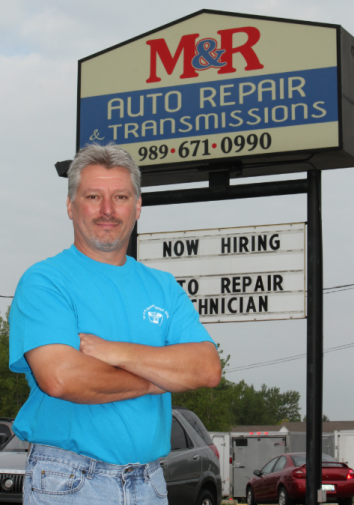 For whatever else may pose a threat to your vehicle's road performance, our knowledgeable auto specialists provide a number of other miscellaneous auto services. And because our work is guaranteed, you can rest assured that you're receiving the best workmanship possible. Let us know how we can help you! Contact us at 989-671-0990 to set up an appointment for additional quality auto services.
Our miscellaneous auto services include:
After hours drop off
Fuel economy inspection
Authorized Jasper dealer
We offer most major brands of tires
Pre-purchase inspections
Pre trip inspection
RV repair
Trailer hitches and wiring
Most extended warranties accepted